It's Feature Friday - check out our latest features:
At MediaLab, we're committed to making your experience as smooth and streamlined as possible. With that in mind, we're excited to share some new features that we've added to our platform this month.
Feature 1: Say hello to sender aliases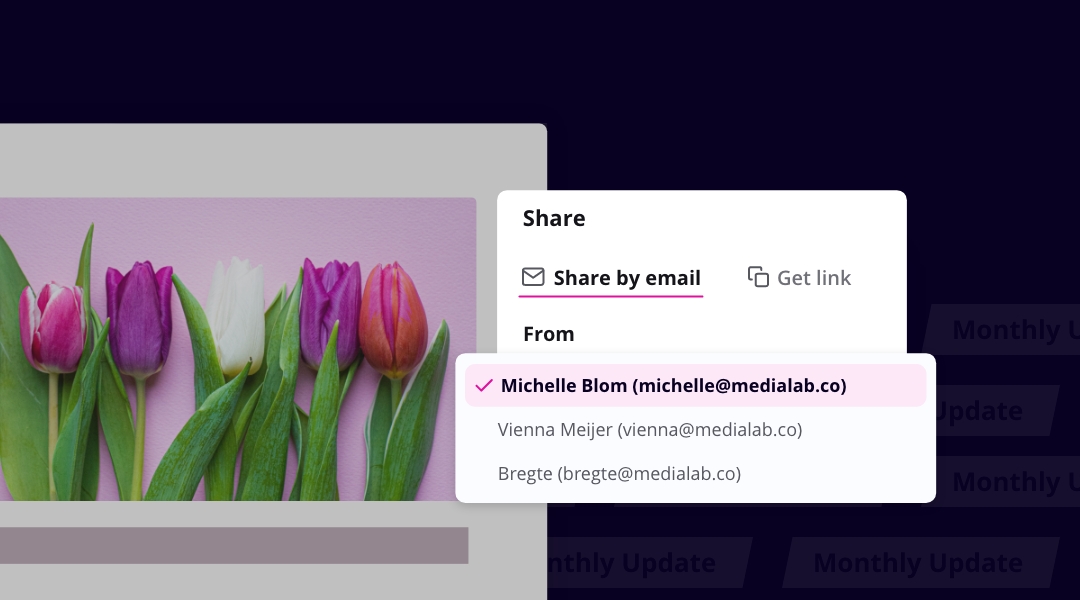 We know that many of our users work in teams and collaborate on projects with others. To make communication easier, we've added a new feature that allows you to create sender aliases in your Settings. This means that instead of sending messages from your personal account, you can now use a shared alias that's available to everyone on your team who has 'Share' permissions. To enable this add-on, please contact our support team.
Feature 2: Declutter your Lab with notification stacks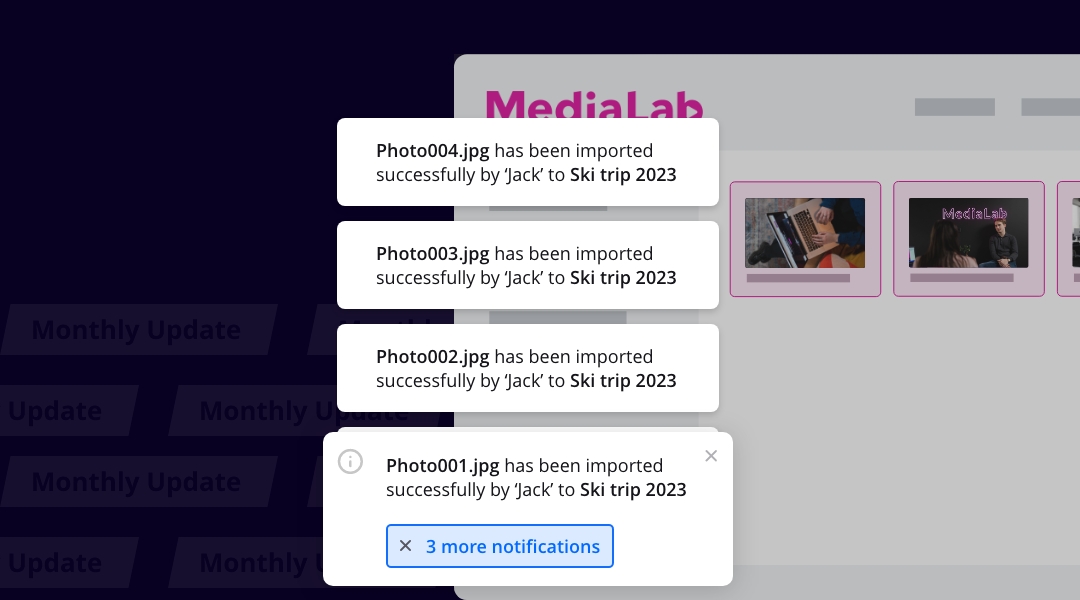 Receiving a flood of notifications can be overwhelming and distracting. That's why we've introduced notification stacks, which group multiple notifications of the same type together. This saves space and helps to keep your MediaLab clutter-free. We've also added a new type of notification that distinguishes other users' action notifications from your own, so you can easily see which actions require your attention.
Feature 3: Dynamic watermarking for enhanced security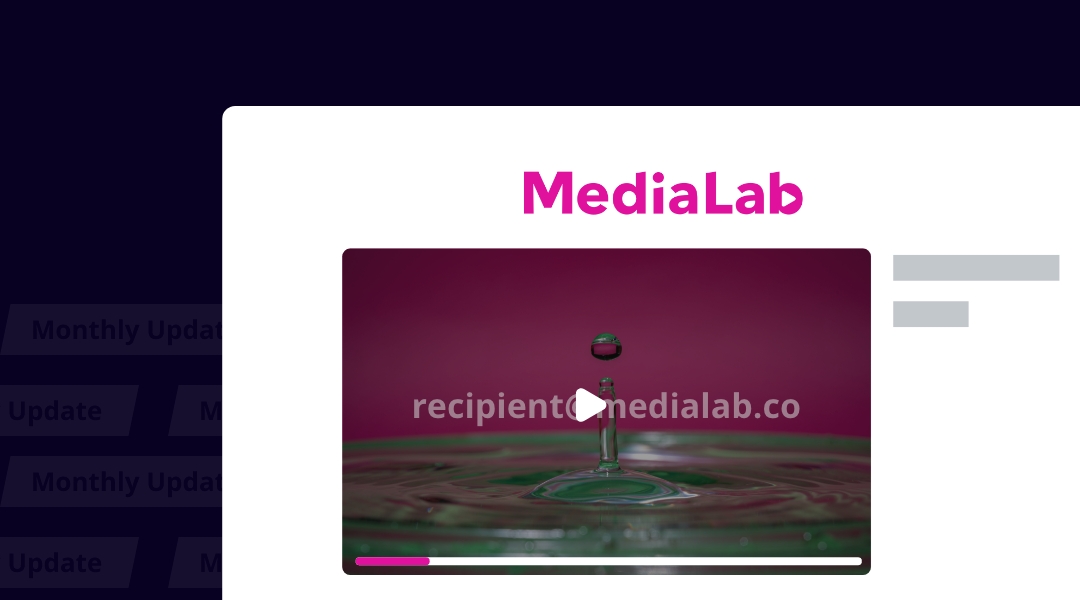 We're excited to announce dynamic watermarking is now available in beta for enterprise customers: ensure each video is watermarked with user-specific information to prevent leaking. Learn more about keeping your media assets safe in our blog post, Protect your media assets: 3 tips to keep your valuable content safe.
What's coming up next?
Get ready for some exciting updates that we've got in store for you! We're working on a mobile notification center and full folder downloads, which we can't wait to release in the coming months. In addition, we're also developing visual indicators for files and folders that are scheduled to be moved to trash, as well as making archive available to all our clients. Stay tuned for more updates on these features!
Are you just as exited as we are about these features, but not yet part of the MediaLab family? Start your 14 days trial now!
If you want to learn more about all the features we already have, check out our feature page. Or head over to the "What's new" page under your profile in your Lab to stay up-to-date on all the latest updates and developments.
As always, we welcome your feedback and feature requests. If you have any suggestions or ideas for how we can make MediaLab even better, please don't hesitate to contact us at info@medialab.co.