Monthly feature update October 2023
Welcome to our October 2023 feature update! Get ready because this update is packed with some game changing features! Following last month's focus on user management, folder organization, and improved notifications, this month we present a suite of features aimed at offering you additional services like subtitling, streamlined workflows, and more visibility. Let's unpack the exciting new features:
Feature 1: Amberscript integration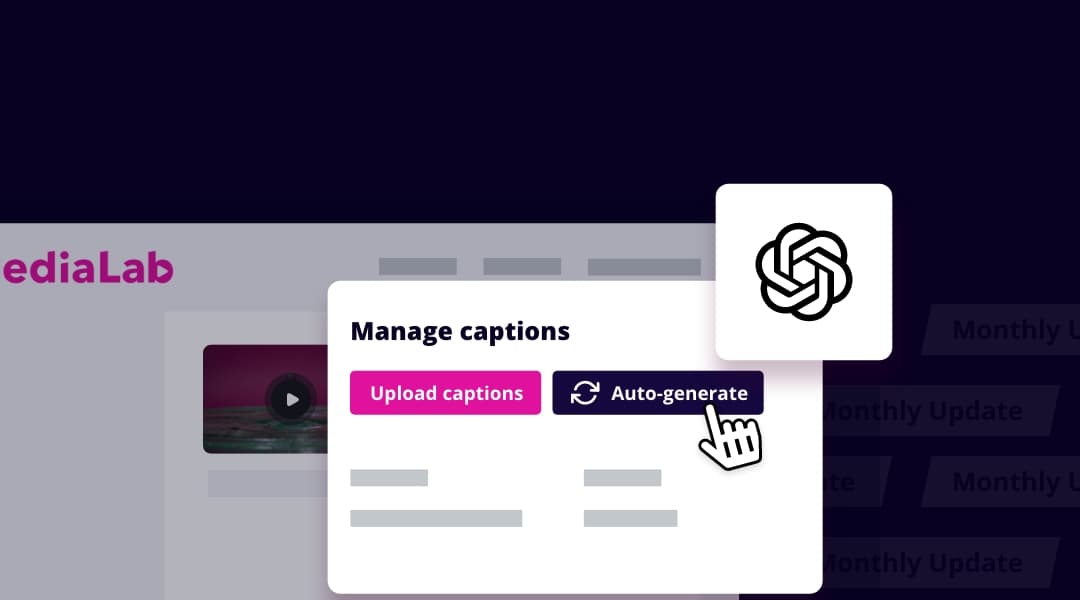 If you haven't heard already, we recently announced our collaboration with Amberscript! Now, users can transform their audio and video files into text in one go. This integration enables users to request not only AI generated captions, but also certified, human-made captions all within your MediaLab. Read more about the feature
Feature 2: Approval or rejection comment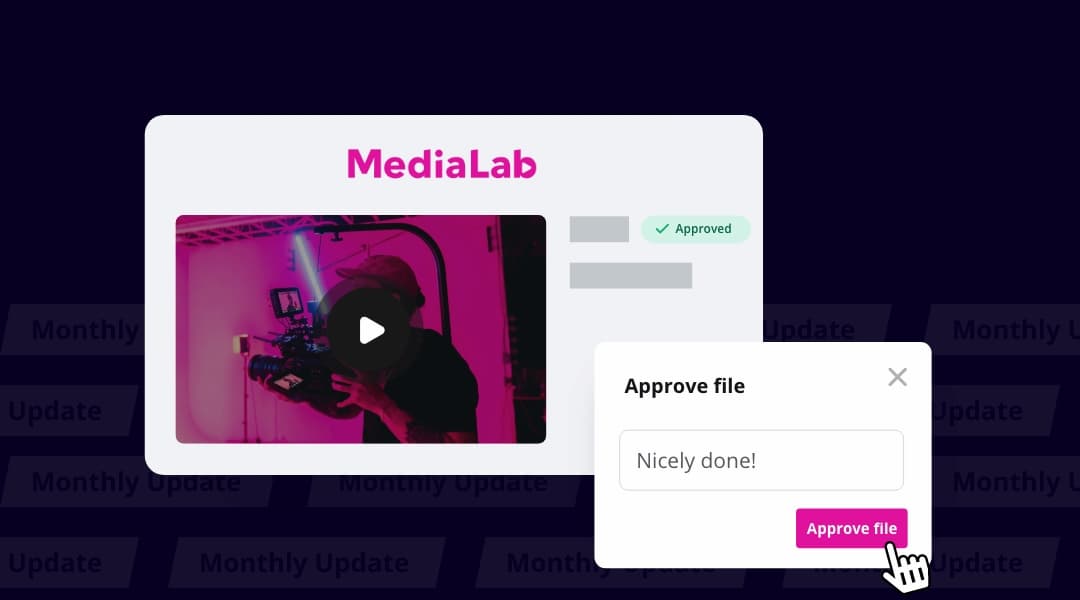 We've listened to your feedback and implemented an approval or rejection comment. When approving or rejecting files, you have now the ability to leave a comment explaining why you approve or reject the file. This keeps your reviewing process clear and straightforward, just how we like it.
Feature 3: Plain text file preview support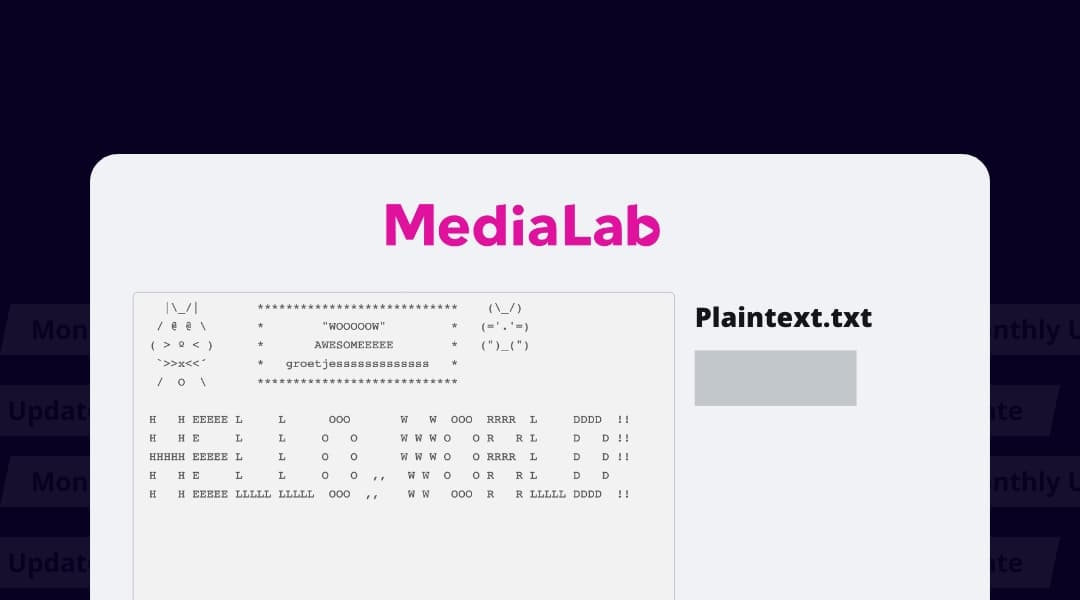 In light of our recent captions addition, we saw it fit that you can actually see your textfiles within MediaLab without downloading first. Small change, big difference in efficiency!
Feature 4: Activity workspace improvements
In addition to Amberscript integration, we've introduced a captions overview pane within the Activity workspace. This feature provides users with a clear view of all their captions and transcriptions. Keeping track of your captions has never been this effortless.
We've also implemented the comments overview pane in the Activity Workspace. Users can now swiftly access, view, and manage all comments in one convenient location.
Feature 5: Export transcoded files
Export your transcoded files directly within MediaLab! Need an MP3 version of an MP4 file? Or perhaps you require captions burned into your video? No problem. Select the desired file format, and you'll find the converted file housed in the same folder, leaving the original file untouched.
Changes
Email groups (share groups) as add-on: We've transitioned our email groups (formerly share groups) to an add-on feature. This enables admins to use email groups if needed.
Updated API docs: Our API documentation has been updated to provide comprehensive, clear, and up-to-date information to support your integration and development efforts.
Bug fixes
Custom username validation: We've refined the process of adding regular users by ensuring that custom usernames are validated and set seamlessly.
Folder name cleansing: Non-printable characters will no longer be a bother; we've eliminated them from folder names.
As always, we're eager to hear your thoughts so please do reach out to us if you have any feedback and suggestions!
Can't wait till the next feature update? We get it, we're just as excited as you are 😏 Follow us on our social media to stay updated on all things MediaLab related!