Altijd en overal bestanden versturen
Verstuur bestanden waar en wanneer je dat wilt. MediaLab is een webapplicatie waardoor je altijd en overal toegang hebt tot je eigen Lab. Met het nieuwe werken snappen we als geen ander dat je werkomgeving flexibel en schaalbaar dient te zijn. MediaLab biedt hier een cloudoplossing aan. Werk efficiënt op afstand door vanaf elk apparaat – mobiel of desktop – toegang te hebben tot bestanden.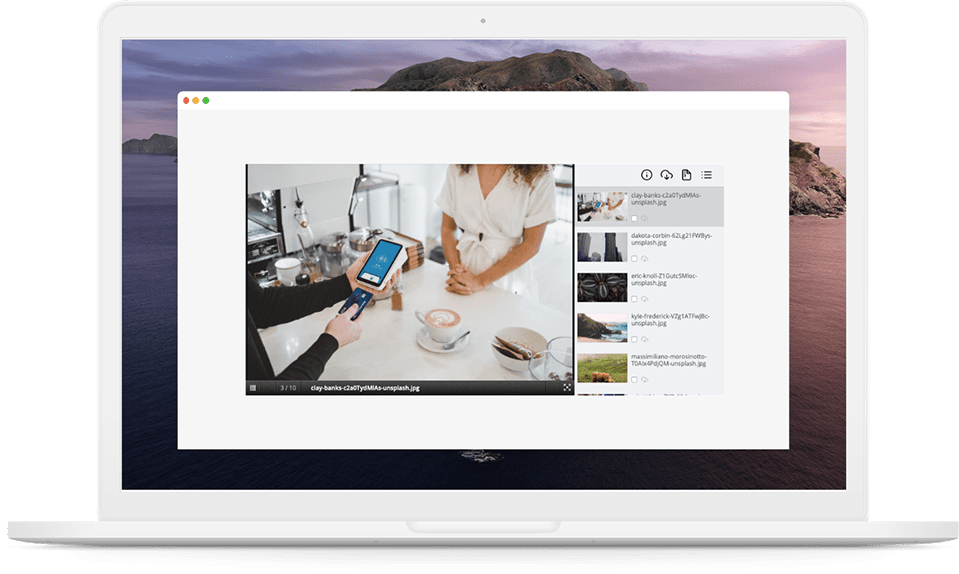 Waar en wanneer kun je bestanden versturen met MediaLab?
Eenvoudig grote bestanden versturen vanaf desktop of mobiel
Maak foto's met je mobiele apparaat en sla dit rechtstreeks op in je Lab
24/7 altijd en overal toegang tot je eigen MediaLab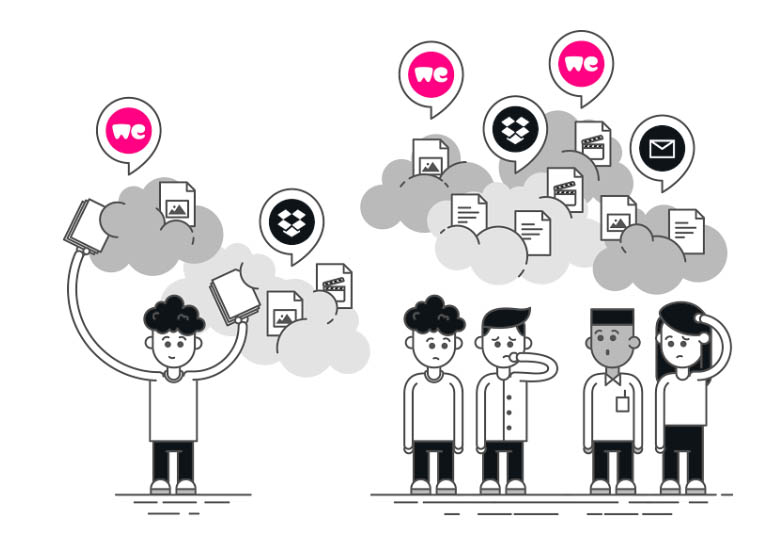 Overal bestanden versturen
MediaLab is een webapplicatie, waarvoor je geen speciaal systeem nodig hebt om toegang te krijgen tot je bestanden. Wanneer je op afstand werkt snappen we als geen ander dat je te allen tijde toegang moet hebben tot bestanden. Maak gebruik van onze oplossing door dit op een op desktop of mobiel apparaat te openen. Maak met de mobiele applicatie ter plekke foto's en upload dit op naar je organisatie Lab. Organiseer werk door mappen aan te maken en deel dit eenvoudig met anderen. Bespaar onnodig tijd wanneer je bestanden wilt delen. Houd kostbare tijd voor jou en je team over om andere zaken te regelen die prioriteit hebben.
Lees meer over de functionaliteiten van MediaLab
Eenvoudig bestanden delen vanaf elk apparaat
Verstuur mediabestanden van verschillende groottes met MediaLab. Denk hier aan groottes zoals 10 MB, 50 GB of zelfs 1 TB. Upload bestanden vanaf elk apparaat dat de nodige capaciteit hiervoor aanbiedt. Sla het type bestand online op met onze digitale cloud oplossing en archiveer dit op mediatype. Filter bestanden op video, audio of afbeelding. Hierdoor kun je makkelijk bestanden terugvinden, zodat deze makkelijk met anderen gedeeld kunnen worden. De webapplicatie oplossing maakt het mogelijk dat MediaLab op ieder apparaat beschikbaar is.
Ontdek onze productvoordelen