Move at the speed of content
MIPTV 2021:
The MIPTV 2021 will again be digital. It will bring together global distributors, producers, buyers and commissioners of drama, doc, kids, factual and formats programming for a curated week, starting on Monday, April 12, 2021.
Get MIPTV ready with MediaLab
Are you an international distributor, production company or broadcaster? And are you still looking for a more efficient and secure solution to present your great content to clients and partners? Try the MediaLab media management cloud platform!
Securely transfer large video files at lightning speed to MIPTV partners and clients, protected with watermarking and in your own branding;
Let partners send videos, trailers, photos and further documents directly into your tool;
Getting your MIPTV media ready faster by reviewing and approving media with your team or external partners;
Let your clients view and review the programs and clips you have sent and immediately receive their feedback in your tool;
Keep all your media files stored centrally, safe and secure .
Distribute your MIPTV video content
Facilitate easy and secure transferring of large media files for your team, freelancers, partners or clients, whether it is in UHD/4K, 8K or beyond. Your uploaded files remain yours without interference of third parties. Every link in your production chain, both internally as externally, will be able to upload or share from the media management tool instantly. Freelancers and suppliers can be given access to upload their own material and you can enable different teams, from acquisition to press, to upload or view the media as well. Your media traffic is no longer confined to one workplace or one device and is available without limitations in size and at lightning speed.
Review your MIPTV video content
When it comes to collaboration of any kind, organization is key, especially in creating broadcasting material and video content. MediaLab enables teams to collaborate by spotting and commenting on media, thereby keeping iteration rounds moving quickly and getting all media material to be MIPTV ready faster. Clients and partners will also be able to directly comment into the program, so you know instantly if clients are interested and why. If you are interested, you can also be notified on the activities of clients and partners with the materials you shared from your tooling.
Store your MIPTV video content
In daily business of creating broadcasting material, like for the MIPTV, the volume of media content that is produced grows by the minute. You need a place to receive all this content and it needs a place to go after broadcasting. Never lose any of your media content by storing and archiving your creations in a secure cloud. With meta data you can index your media and you will always be able to retrieve any digital media asset when requested by a client or to reuse again. Manage content libraries, where all digital media assets are centralized, according to the organization's identity guidelines.
Questions about how our tooling can help you get MIPTV ready?
Talk directly to our MediaLab Team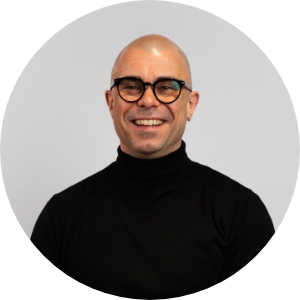 Hans de Heus
CEO of MediaLab
hans@medialab.co
+31 6 52 03 39 80
Anne Hufnagel
VP Business Development
anne@medialab.co
+49 176 251 582 06